For brands
Be open for business via any chat channel
You want to break down all barriers between prospective customers and your business.
Not only that, but you need to quickly engage those leads as their attention span is measured in seconds.

That is where chat software and chatbots come into play. You've seen them on websites. They are far more alluring than navigating to the contact page or picking up the phone.
Promptchat is not just live chat and chatbots for your website. Promptchat allows you to put your brand on Facebook Messenger, WhatsApp, Viber and Telegram being ready to engage your buyer and seller leads on these platforms.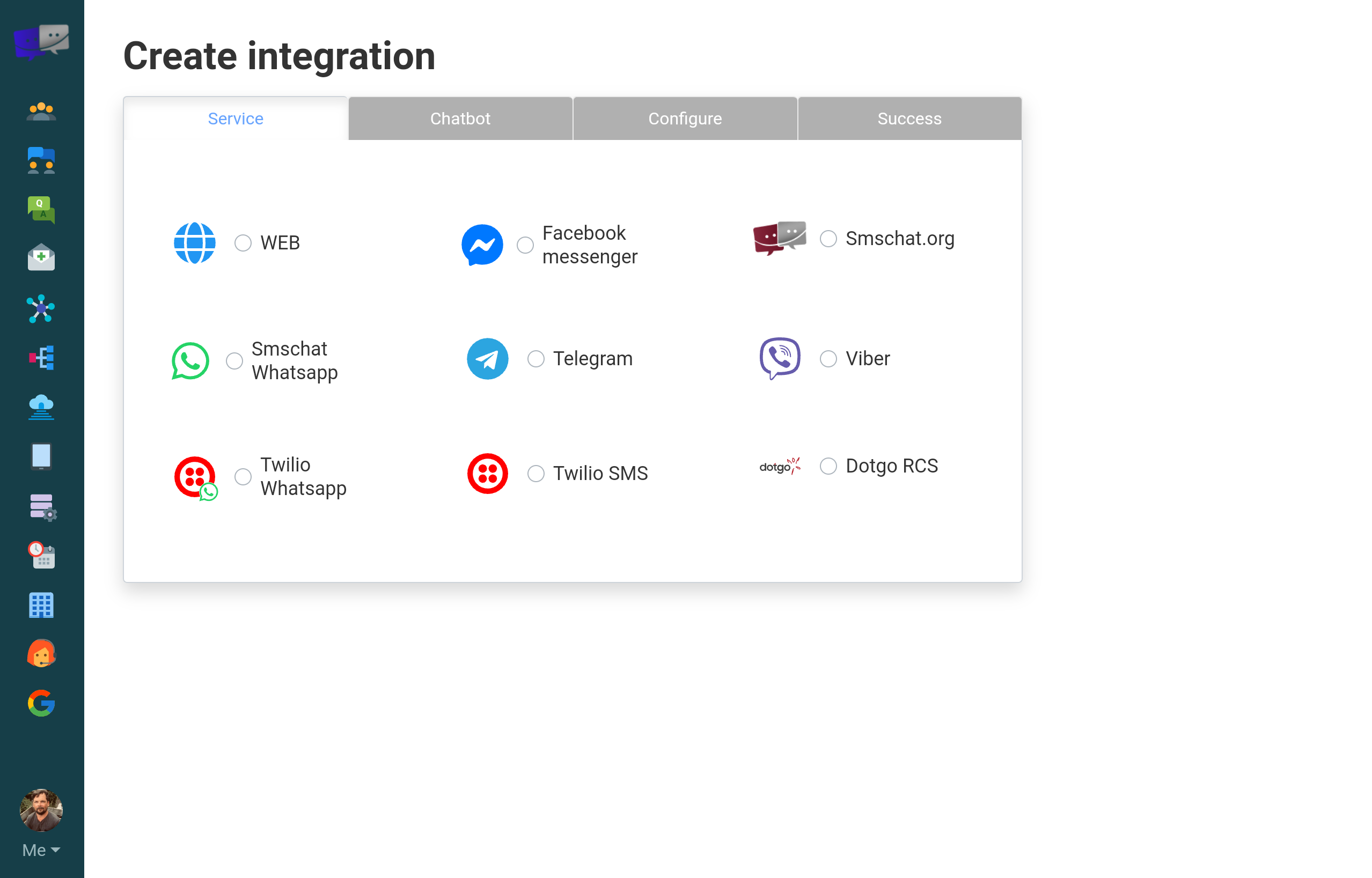 In the instant gratification culture of the future, a chatbot or live agent chat feature will likely be necessary to keep up with the tech future of any brand.
Forget Phone and Email, your customers chat more than ever. Introduce a Business WhatsApp number and share it across all your employees. You can connect your sales and support teams directly to your customers via WhatsApp, SMS, Facebook Messenger using a single Promptchat account.
See what you can do with a Promptchat account and a mobile phone with a SMS plan:
Send special offers to existing customers
Send payment reminders
Send information on new product arrivals
How do chatbots help businesses generate more leads?
One specific case study of how chatbots can enable businesses to find leads is the case of Amtrak, a large transportation company. Amtrak used a chatbot system called Next IT to create "Ask Julie", a virtual assistant that helps visitors find what they need without having to call or email customer service1.
According to the case study, "Ask Julie" was able to answer over 5 million questions every year, generate 30% more revenue through bookings, and save $1 million in customer service expenses in a single year1.

While Amtrak is not a small business, this case study demonstrates how chatbots can be used to automate customer service tasks, freeing up employees to focus on other tasks such as finding new leads.
By providing fast and efficient responses to customer queries, chatbots can help improve the customer experience and increase the likelihood of converting leads into customers.
Build Chatbots for any platform
Facebook
Whatsapp
Viber
Telegram
SMS chat
Webbot