Live chat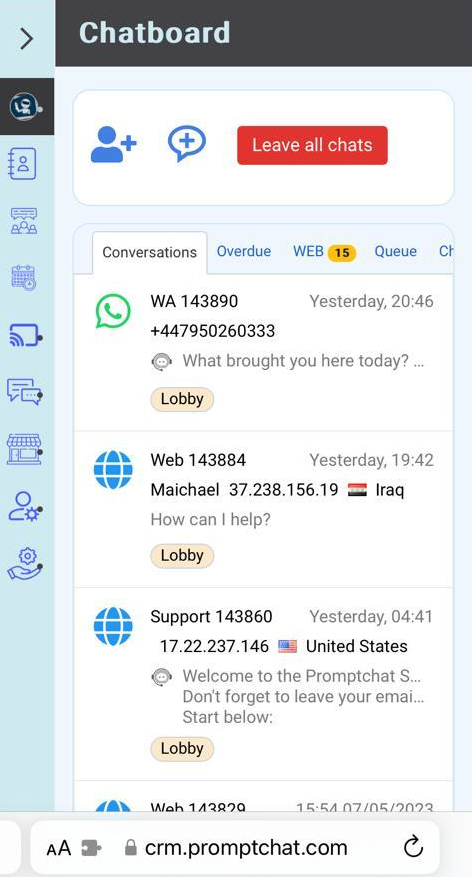 Real-time visitor tracking
Monitor usage of your website(s) by your site visitors in real-time. See Geo location details, Duration of each visit, Tags, Referral page and the entire visit path of your website visitors browsing journey.
Proactive chat invite
Works great for the hyperactive online salesmen. Invite visitors to your website to a one on one live chat session by offering them live assistance while they browse your site. You can significantly increase online sales using proactive chat invitations. You can also set a timeframe for automatically sending such chat invitations.
Multi operator chat
Engaged a website visitor but need a colleague to offer a helping hand? Invite any colleague into an ongoing chat session.
Live chat alerts and notifications
No internet connection or you simply just cannot be tied to your screen all day? You can still offer live chat support to your web visitors. Simply set up real-time SMS alerts for every time a visitor requests live chat support on your website.
Tag and Share live chats
Tags are handy for analytics and future communication with the same visitor. Create tags which are unique to your business processes and don't forget to tag each live chat session you handle.
Quick replies/Canned responses
Prepare ready made answers to frequently asked questions and hit the / key to reveal a list where you can pick which answer you want to send to the chatter. Organized by administrators and broken down to Departments.
File Sharing
File sharing is another vital feature enabling users to share documents, images, and other files. Also supports sending audio messages -> a much loved WhatsApp feature.
Live chat software can help online businesses in many ways
It can increase conversion rates, improve sales figures, and help build better relationships with customers.
Promptchat's live chat feature enables real-time chat between you and your website visitors or social messenger contacts.
It's a great alternative to phone calls or emails, as it offers a quick way of asking customer service questions to the company's representatives.
It can also boost efficiency and be utilized in different stages of the customer journey, including service support, sales and loyalty, and marketing and promotion.
Offering live chat facility to your prospects/customers can also help you save money by providing a strong customer service offering without the expense of adding additional staff.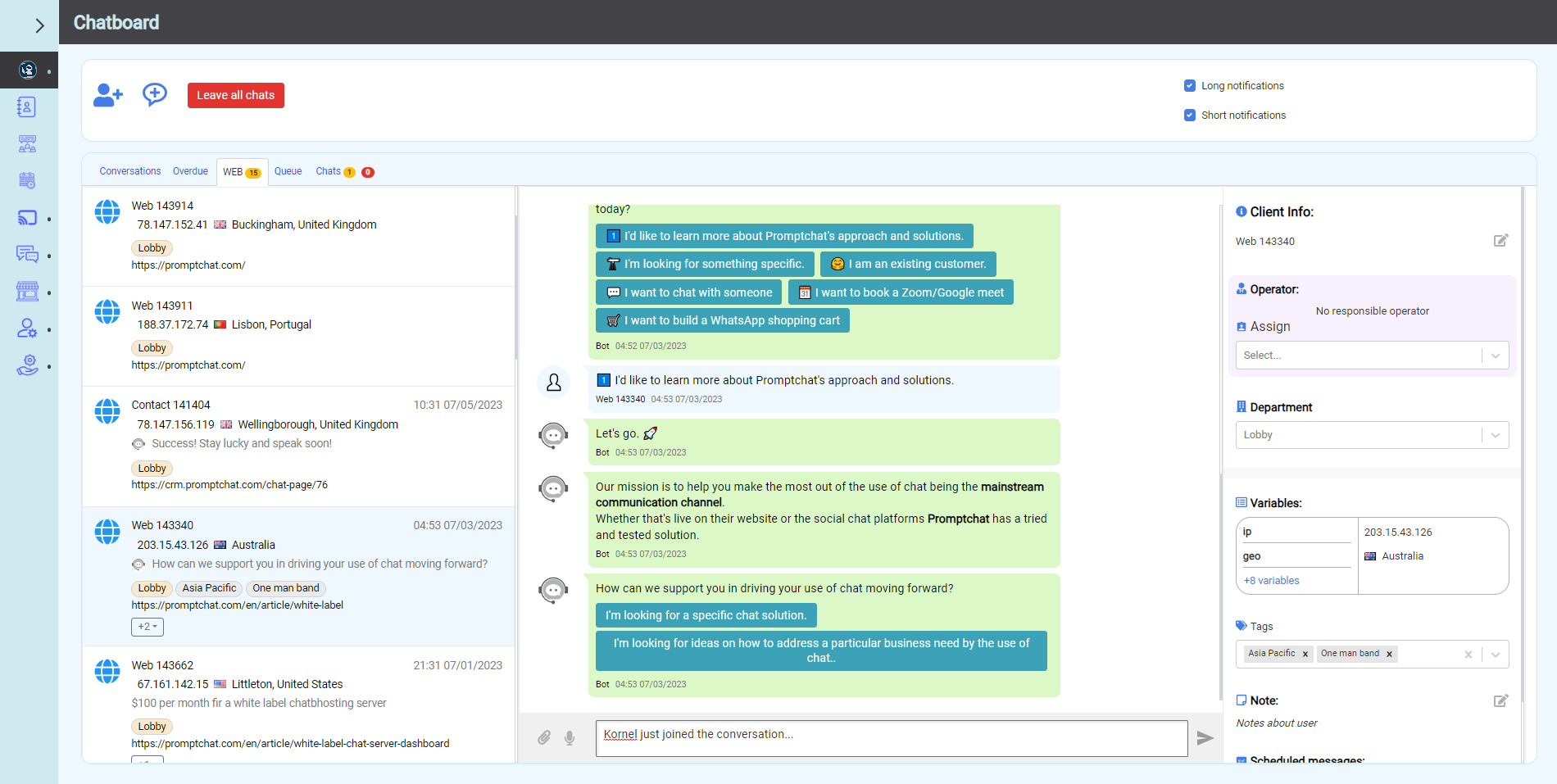 Build Chatbots for any platform
Facebook
Whatsapp
Viber
Telegram
SMS chat
Webbot