What's New
Cool features in Promptchat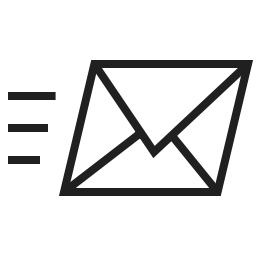 Bring your emailers to your Chatboard
Bring your email senders to your Chatboard automatically by Promptchat's Email parsing and SMS broadcasting solution.

Set up an email address which Promptchat will scan 24/7 for new emails

Promptchat will parse the sender's phone number in the incoming emails

And instantly send a text message with an invitation link inviting the email sender to your WhatsApp or FB, Viber or Telegram channel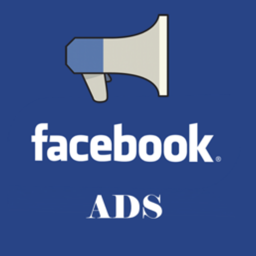 Supercharge your Facebook Lead Ads with an instant WhatsApp and/or SMS invite
Launch a Facebook Lead Ads campaign and make the most of your advertising spend

As soon as a new lead fills in the Facebook lead form an instant WhatsApp or SMS message is sent to them with an invitation to your Chatboard

The drip campaign feature is supported and you will be able to periodically auto-message each lead with the drip campaign of your choice.
Drip Marketing via WhatsApp (or any other supported channel)
What you do in Emails now you can via chat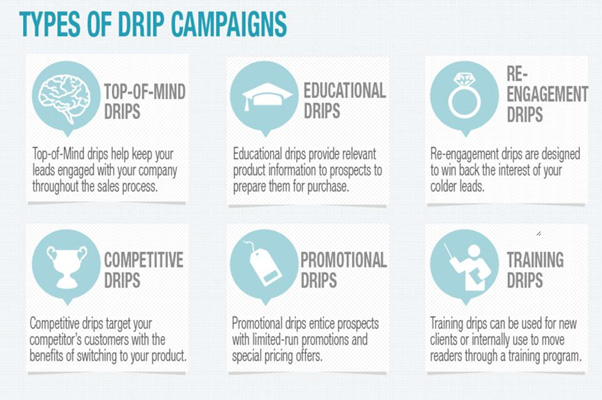 Software version release notes
Ver. 2.1.8
🤹🏼 Finally... From this version onwards you can u

se buttons in your WhatsApp chatbots. Similar to the Facebook Messenger buttons we can say good bye to "

Please reply with a number...

" in our WhatsApp chatbot menus.
Ver. 2.1.4
New feature for the Chatbot Builder. Now you can dream up a "Trigger word" and as soon as a user sends that "keyword" to your chatbot (All channels are supported starting with WhatsApp of course and SMS, FB Messenger, Viber or Telegram or even a web bot) a new chatbot branch will start. For example you can use this feature in offline adverts; Send a SMS or WhatsApp message to our number +44 7367115178 with the keyword PAY50LESS to subscribe to Promptchat at half price.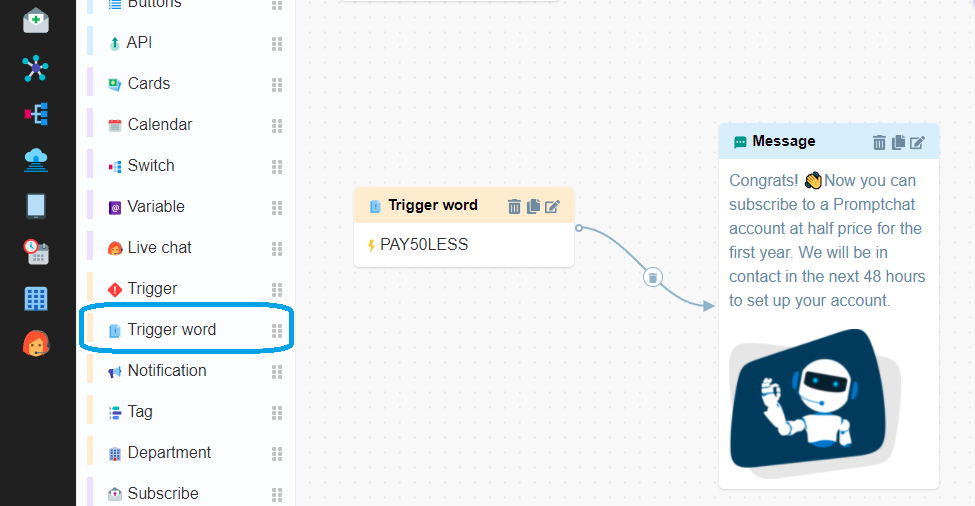 Ver. 2.1.3
Contacts database update: In addition to the importing .csv files with variables now you can export your contacts in .csv as well as Google Contacts format.

✅
Ver. 2.1.2
Bring your WhatsApp contacts from your private phone to your Chatboard and keep your contacts synchronized with the long awaited

🛅 🚻

Auto-Sync feature
Ver. 2.1
🏳️‍🌈

Introduction of

Hebrew,

Portuguese and

Hungarian language interfaces.
Ver. 2.0.23
List of subscribers

👨‍👨‍👧‍👧

now available per chat campaign.
Ver. 2.0.20
Query and database optimization in order to speed up the real-time Chatboard loading times.

🚴🏼🚴🏼
Ver. 2.0.19
Release of the Chat Campaign feature. Now you can create drip marketing chat campaigns. Chatbot users can subscribe to campaigns and start receiving chat broadcasts with predefined messages in various time intervals per your settings. (Just like an email autoresponder but for chat

😉. Supports all channels including WhatsApp, SMS, Viber, Telegram and FB Messenger.)
Build Chatbots for any platform
Facebook
Whatsapp
Viber
Telegram
SMS chat
Webbot